Save The Date!
November 15, 2022
6:00 PM to 8:00 PM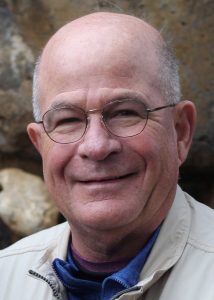 This year's Annual Banquet will be held at Our Lady of Victories in Cleveland, MS. Dr. Steve Hammond is our guest speaker for the evening. Dr. Hammond has been practicing Obstetrics and Gynecology in Jackson, Tennessee for 40 years.
He is board-certified by the American Board of Obstetricians and Gynecologists, is a Fellow of the American College of Obstetricians and Gynecologists, serves as Medical Director of Clinical Research at The Jackson Clinic, and has served as the Principal Investigator for scores of clinical trials.
During his career, he delivered over 4,000 babies.  As a resident at The Medical College of Georgia, Dr. Hammond performed more than 700 abortions. Today, he is a strong proponent of the Pro-Life movement, speaking to Pro-Life groups and students on the Sanctity of Life. He has co-authored a book entitled, The Christian and Abortion: A Nonnegotiable Stance with Emily LaBonte.
Be sure to save the date for this exciting event.